Second City Training offers full range of on-site CPR, First Aid, and Lifeguard training for health professionals, fitness centers, child-care facilities.
Our Instructors
Terry R. Ross
Red Cross Certified Water Safety Instructor (W.S.I.)
CPR and First-Aid Instructor through American Heart and Red Cross
IFPA Certified Instructor in Personal Training and Nutrition
Aquatic Facility Operator Certified (NRAP)
Certified Pool Operator (New York Health Dept.)
Aquatics Exercise Association
Certified Fitness Instructor / Certified Personal Trainer
Swimming Profile
79-85 (AAU) Junior Olympic Qualifier.
79-85 DuPage Valley Conference Champion and Record holder.
81 Most Outstanding swimmer.
Camp Cedar, Casco Maine. 
86-89 Head Swim coach.
Numerous regional and invitational championships. 
Most successful seasons of Camp Cedar's 50 year history .
1990 head coach butterfield .
2nd place DuPage Valley Conference.
Several team members were individual state and national qualifiers.
Head Coach of the Health Track Sports Wellness masters swim team.
Jason Emrick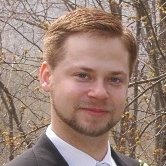 Jason brings his 16 years of corporate and fitness training experience along with a background in Biology and Massage Therapy to all his CPR and First Aid classes.  He combines his instruction expertise with his knowledge of anatomy, physiology, and body mechanics to create an atmosphere where students learn, retain, and execute their skills with confidence; creating a class that's informative, engaging and empowering. 
Jason's training takes him all around the Northeast, instructing doctors, nurses, dentists, social workers, personal trainers, daycare staff, lifeguards and resort staff. He believes passionately that CPR, First Aid, and other lifesaving techniques are life skills that everyone should learn so that even the most basic help for a victim is never more than a bystander away.